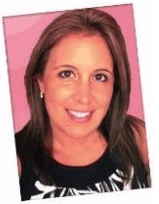 I'm excited to be introducing a new series called Meet Successful Women here on the blog and I'm happy to start off the series with this interview with my friend Lynsey Jones from Party Plan Divas. Lynsey took her experience with party plan businesses to a whole new level when she developed courses and tools based on the processes she'd developed to make her own business successful, and made those tools available to others looking to succeed in their party plan businesses. I'm inspired by how she's created a prosperous business out of helping others to reach their dreams and I'm proud to introduce you to her:
How long have you had your business or blog?
Since 2006 – blogging since 2008
Describe your business or blog – what do you do or blog about?
I run the largest online training community for women in Direct Sales. I have developed a time management system for how to run your business – not let your business run you! I have also developed a similar system for Bloggers and I'm working with another Top Mom Blogger to launch a training site for bloggers much like Party Plan Divas.
How did you get started with your business or blog?
After 13 years in the Party Plan Industry I kept hearing the same struggles over and over again. SO – I created a solution and began teaching it – never imagining it would become what it is today!
Do you work from home or do you have a studio, shop or office somewhere?
I have a home office.
What's the best part of being self-employed? And the worst?
I am not a good employee, and can not STAND the idea of someone telling me what to do with my time. The best part is being able to control my own schedule. However it is also the worst part – as it takes a ton of discipline some days to work at ALL lol
What goals do you have for your business?
Many of them I have already achieved, but I would like to be a keynote speaker at a large direct sales company convention – that is my ultimate goal.